Eduard BrunnerAs far back as 1983 Eduard Brunner championed the revival of the early Romantic era at the ORFEO label with the clarinet concertos of Carl Maria von Weber; employing exemplary skill with his instrument's richness of expression, he produced the finest of nuances, finding just the right tone whether for the melancholic and elegiac or for high-spirited exuberance and humour.
An undisputed leading performer in his fach, he had for many years played around the world with the best musicians on other instruments and true to his declared passion for contemporary music, premiered many new works (and performed them repeatedly). As a result of his early artistic success he also brought to the music scene a wealth of experience connecting to the great musicians of the past. His enduring presence on the concert stage and in the studio was enhanced by his eternally youthful agility, his intellectual flexibility and his wit, and his fun-loving disposition almost made one forget his real age. His tremendous knowledge was impressive, especially in this day and age; he was knowledgeable on so many levels, not just on music, and knew so many detailed and well-researched facts. He was an intellectual of untiring inquisitiveness, his vibrant curiosity was infectious. This was accompanied by an immediate sense of humour which produced the kind of heartfelt laughter that people felt they could share with this modest artist. Indeed, one might say he had everything to laugh and smile about, with his talented musicianship and intelligence.
---
March 2017
† Kurt Moll
Kurt Moll was, among his generation, always the most noble and subtle of basses, and simultaneously a singer with an inimitable and rich timbre. Even when playing the rumbustious, insolent Ochs in Der Rosenkavalier – especially under the baton of Carlos Kleiber at the Bavarian State Opera – he exuded the dignity of the (landed) gentry, and when portraying the no less coarse Osmin in Mozart's Entführung he always brought out the vulnerability of that character. Similarly, according to Professor Joachim Kaiser, Moll's reading of Hunding in Valkyrie at the Bavarian State Opera in the 1970s was so impressive that the music critic could never quite understand why Sieglinde throws herself at Siegmund rather than staying with this attractive, gallant man.

Kurt Moll
Foto: Orfeo InternationalEven the often cuttingly critical Jürgen Kesting wrote in euphoric terms of Moll's Gurnemanz: "He sings with such imaginative power: suggestively, beautifully, expressively." Kesting continues: "Above all, however: he sings. He sings with a flawlessly rounded, rich, finely nuanced and colourfully oscillating sound."
Kurt Moll was born in Buir, close to Cologne, in 1938 and remained true to the German repertoire – and especially to Wagner – his entire life. In 1981 he recorded a lovely selection of this repertoire for the Orfeo label (which explains why he sings Leporello's catalogue aria in German and not in the original Italian): the recording also includes Daland (The Flying Dutchman), Kasper from Der Freischütz and Abul Hassan from Peter Cornelius's The Barber of Bagdad, as well as Lortzing's Tsar and Carpenter and The Armourer. And of course he sings – as well as employing his wonderfully sonorous, virile speaking voice – as Rocco in the legendary premiere of Beethoven's Fidelio under Karl Böhm directed by Götz Friedrich at the Bavarian State Opera in 1978; the recording was released on CD by Orfeo in 2001. In 1973 Moll gave an awesome reading of the Commendatore in the Munich staging of Don Giovanni and in 1983 – again under Wolfgang Sawallisch – he played a prominent role in Wagner's early work Die Feen, followed two years later by Dandau, the remorseless chief Brahmin, in the first-ever studio recording of Louis Spohr's Jessonda.
After studying at Cologne's College of Music, Kurt Moll's first engagements took him to Aachen, Mainz and Wuppertal. His international breakthrough came in 1970 at the Salzburg Festival as Sarastro in . Moll made his debut at the Bavarian State Opera in 1971 when he understudied for . He gave all the Wagner roles of his voice type in Munich, though he sang many of them in Hamburg and Vienna too: King Marke, Landgrave Hermann, Gurnemanz, Daland. He also sang roles like Sir Morosus (), Seneca in Monteverdi's , Father Guardino (), Sparafucile (), Gremin () and even Schigolch ().
Moll was also a great singer of Lieder. This is documented by his recording of Schubert's Winterreise as well as an Orfeo album of 1981 with selected Schubert Lieder and two CDs of Ballads by Carl Loewe released in 1996. On July 31, 2006, the then 68-year-old Kurt Moll took his leave of his Munich audience as the Night Watchman in The Mastersingers of Nuremberg. He can be heard in the same role at the age of 30 in a live recording from Bayreuth on ORFEO, where he had made his debut one year earlier. Kurt Moll died on March 5, 2017, after a long and serious illness, at the age of 78.
---
February 2017
† Nicolai Gedda
Born in Stockholm in 1925 to a Russian choir director and a Swedish mother, Nicolai Gedda can safely be named – alongside Enrico Caruso, Luciano Pavarotti and Placido Domingo,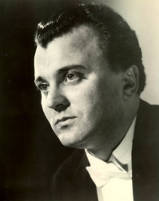 Nicolai Gedda
Foto: Archiv der Salzburger Festspieleand perhaps comparable only to these – as one of the great lyric tenors of the twentieth century. But unlike these colleagues – except for Domingo – he was also amazingly versatile, singing unaccented in several languages and yet always aware of his vocal and theatrical limits. He sang a single performance (documented on CD) as Lohengrin, in Stockholm on January 29, 1966, but never made further moves towards the dramatic fach.
Instead Gedda was invariably a generous, elegant stylist, not least in French repertoire. As a singer, he possessed – as Jürgen Kesting has justly remarked – a "chaste instrument", which may shine with a young man's brightness but could never be called sensually erotic. Elsewhere Gedda released notable studio recordings; in 1954 he was Don Narciso ("Il Turco in Italia"), a year later Pinkerton ("Madama Butterfly") and in 1964 Don José ("Carmen") with Maria Callas as Fiorilla, Butterfly and Carmen; with Elisabeth Schwarzkopf at his side, he made exquisite operetta recordings.
For Orfeo International, on the other hand, he delivered great live interpretations: hot on the heels of the New York studio recording at the time of the premiere on January 15, 1958, a performance of Samuel Barber's "Vanessa" recorded live at Salzburg with an almost identical cast; a wonderful "Traviata" from the Vienna State Opera with Ileana Cotrubas under the baton of Josef Krips (1971), a legendary performance if ever there was one; and the fine Munich live documentation of a concert performance of Claude Debussy's "Pelléas et Mélisande" made the same year with Helen Donath as his opposite number under the direction of Rafael Kubelik.
Nor should we forget later studio recordings of rarities like Christoph Willibald Gluck's "Alceste" (1982) at the side of Jessye Norman and Hector Berlioz's "Roméo et Juliette" (1983) with Brigitte Fassbaender. As a Lieder singer too, Nicolai Gedda is prominent on Orfeo in recordings from Salzburg (1959) and at broadcaster NDR in Hanover (1964). In each case, Gedda delivers a bold, bright and highly original programme. In Salzburg the adventurous mix ranges from Piccinni to Russians Glinka, Tchaikovsky, Rimsky-Korsakov, Rachmaninov, Mussorgsky and Shostakovich on the one hand and to French composers Franck, Debussy and Fauré on the other, not forgetting the Italians Falconieri, Respighi and Pratella. At North German Radio, the programme extended from Bach cantata arias – with flautist Aurèle Nicolet – and highly sensitive readings of rare Schubert by way of sparkling Strauss, Poulenc and Fauré to the many-faceted opalescence of Hermann Reutter's "Epitaph for a poet, Faulkner", with the congenial composer as his accompanist at the concert grand for this premiere performance.
As has just been announced, Nicolai Gedda died near Lausanne on January 8, 2017, at the age of ninety-one.
---
January 2017
Maurizio Pollini 75th Anniversary
Am 5. Januar wird seit vielen Jahren ein pianistischer Drei-Kaiser-Tag gefeiert, wurden an ihm außer Maurizio Pollini doch auch Arturo Benedetti Michelangeli und Alfred Brendel geboren. Das heutige Kultur- und Musikleben ist spürbar von großer Verehrung für die noch lebenden und konzertierenden großen Künstler der vergangenen Jahrzehnte erfüllt, aber das trifft in noch einmal gesteigerter Weise für Maurizio Pollini zu, der heute seinen 75. Geburtstag begeht.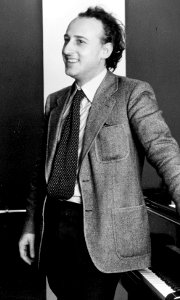 Maurizio Pollini
Foto: Salzburger Festspiel Archiv, Foto SchafflerErstmals weltweit bekannt geworden mit achtzehn Jahre als 1. Preisträger des Chopin-Wettbewerbs in Warschau 1960, haftet ihm in der Wahrnehmung des Publikums seitdem etwas von der Aura des jungen, neuen Interpretentyps an. Er erscheint seitdem als Inbegriff einer Verbindung von größter, makelloser Virtuosität, bei aller spürbaren Energie gleichfalls fast "sachlicher", klassizistischer Strenge der Interpretation und einer konservativen Bevorzugung klassischer Meisterwerke in der Repertoirewahl – die allerdings ergänzt und quasi intellektuell beglaubigt wirkte durch eine offensichtlich große Liebe nicht nur für Klassiker der Moderne, sondern auch zeitgenössische avantgardistische Musik.
Orfeo schätzt sich glücklich, dem bekannten umfangreichen Katalog von Pollini-Studio-Aufnahmen in den letzten Jahren zwei Veröffentlichungen von Konzertmitschnitten hinzugefügt zu haben, die das Bild des Künstlers durchaus erweitern. Es handelt sich dabei um zwei Konzerte des "mittleren" Pollini: war es immer typisch für das musikalische Profil des strengen Perfektionisten, nur mit entweder von ihm vollständig zu kontrollierenden Solo-Repertoire aufzutreten, oder höchstens mit einigen der weltbesten Orchester unter den namhaftesten großen alten, "klassischen" Dirigenten (oder seinem Bruder im Geiste, Abbado), blieb eine einzige Studio-Kammermusikaufnahme aus den späten siebziger Jahren die die Regel bestätigende Ausnahme. Umso überraschender, daß es in derselben Zeit, 1978, zu einem einzigen gemeinsamen Auftritt des eminenten Solisten mit dem großen Liedsänger der zweiten Jahrhunderthälfte kam, Dietrich Fischer-Dieskau, mit dem herausfordernden Lied-Zyklus schlechthin, der Winterreise (passend zu der für Pollini typischen Beschäftigung mit nur einigen wenigen, vor allem späten Solowerken von Schubert). Dürfte für die meisten Klassik-Kenner die Tatsache dieses musikalischen Gipfeltreffens unbekannt sein, ist die Existenz des Mitschnitts und seine Veröffentlichung 2013 umso erfreulicher. Selten dürfte der Klavierpart über die absolut nötige und inzwischen zumindest theoretisch unstrittige Emanzipation des vermeintlichen "Begleiters" hinaus derart als selbstbewußtes vollstimmiges Solo erklungen sein, so daß einmal – bei allem Respekt – sogar eher dem großen Liedsänger flexible Begleiterqualitäten abverlangt waren. – Nach diesem Abend ist es von Seiten des Instrumentalisten nie mehr zu einer solchen Zusammenarbeit gekommen, so daß der Mitschnitt wirklich in jedem Sinn als singulär betrachtet werden kann. –
Auch der andere Konzertmitschnitt von 1980 hat eine interpretatorisch durchaus historische Dimension, handelt es sich doch um das letzte Konzert des alten Karl Böhm bei den Salzburger Festspielen mit seinem Lieblingsorchester und Lieblingskomponisten, den Wiener Philharmonikern in einem reinen Mozart-Programm. Hier kann man noch einmal einen Mozart vor der großen Umwälzung des Mozarts-Bildes und der Mozart-Aufführungspraxis erleben, die sich in diesen Jahren anbahnte. Und es ist eins von den sprechenden Details von Pollinis Diskographie, daß von diesem Komponisten keine Solo-Aufnahme und keine mit seinem Gefährten Abbado existiert (oder gar Protagonisten des neuen Mozart-Stils), sondern offiziell neben seiner Studioaufnahme zweier späterer Konzerte mit demselben Dirigenten nur diese. – Spätere Mozart-Konzertaufnahmen, nach Karl Böhms Tod 1981, dirigierte der Pianist selbst.
| | | |
| --- | --- | --- |
| C 884 131 B | Franz Schubert: Winterreise | Dietrich Fischer-Dieskau, Maurizio Pollini |
| C 891 141 B | Wolfgang Amadeus Mozart: Symphonie KV 201 und 385 "Haffner" Klavierkonzert KV 459 | Maurizio Pollini, Wiener Philharmoniker, Karl Böhm |
---
January 2017
Grace Bumbry 80. Anniversary
Gerade mal 24 Jahre alt war Grace Bumbry, als sie 1961 die Venus im "Tannhäuser" bei den Bayreuther Festspielen unter Leitung von Wolfgang Sawallisch sang. Skandalon und Sensation war das damals und schnell war das Wort von der "schwarzen Venus" kreiert, das durchaus auch rassistische Untertöne haben konnte. Ihnen konterte Regisseur und Festspielleiter Wieland Wagner freilich: "Mein Großvater komponierte für Stimm- nicht Hautfarben!".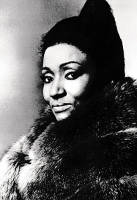 Grace Bumbry
Foto: Christian SteinerDrei Jahre später war es wieder Sawallisch, der die US-Amerikanerin für ein wichtiges Debüt verpflichtete – als flammende, scharfe Lady Macbeth in der Salzburger Neuinszenierung von Verdis Oper an der Seite von Dietrich Fischer-Dieskau als Macbeth. Beide Produktionen sind in Mitschnitten bei Orfeo dokumentiert, im Falle des "Tannhäuser" überzeugt diese Version von 1961 noch mehr als die lange Zeit einzig verfügbare Live-Montage von den Festspielen 1962. 1963 war sie in London Verdis Eboli, 1966 sang Bumbry an der Mailänder Scala Azucena im "Trovatore" und war an der Salzach Karajans Carmen – eine Weltkarriere nahm ihren Lauf. Neben Santuzza eroberte sie sich auch Partien wie Tosca und Salome neben weiteren Verdi-Rollen und vollzog damit endgültig den Fachwechsel vom Mezzo zum dramatischen Sopran.
20 Jahre später veröffentlichte Grace Bumbry bei Orfeo ein bemerkenswert facettenreiches Recital mit Arien aus Opern von Gluck, Cherubini, Gounod, Verdi, Charpentier, Ponchielli, Massenet und Ciléa. Und noch 2001 überzeugte die 64-Jährige in München bei einem Liederabend im Prinzregententheater, den sie Lotte Lehmann gewidmet hatte, der sie das Engagement in Bayreuth verdankte. Dass sie eine selbstbewusste, streitbare Frau mit energisch vertretenen Ansichten ist, konnte man erleben, als sie 2009 Jurorin beim ARD-Musikwettbewerb im Fach Gesang war und kein gutes Haar am – tatsächlich mauen – zeitgenössischen Pflichtstück ließ, das Teilnehmer abgehalten hätte, nach München zu kommen; und auch an Kritik am Jury-Vorsitzenden sparte sie mit beißendem Sarkasmus nicht. Vier Jahre später – nun bereits 77 Jahre alt – sang sie in Wien die greise Gräfin in Tschaikowskys "Pique Dame". Am 4. Januar 2017 feierte Grace Bumbry ihren 80. Geburtstag. Wir gratulieren herzlich!
| | | |
| --- | --- | --- |
| C 081 841 A | Berühmte Opernarien: Verdi; Cilea; Catalani; Massenet; Ponchielli; Charpentier; Gounod; Cherubini; Gluck | Grace umbry; RSO Stuttgart; Stefan Soltesz |
| C 843 112 I | Giuseppe Verdi: Macbeth | Dietrich Fischer-Dieskau, Peter Lagger, Grace Bumbry, Bozena Ruk-Focic, Ermanno Lorenzi, Francisco Lazaro, Alois Pernerstorfer, Walter Raninger, Herbert Lackner; Chor der Wiener Staatsoper; Kammerchor der Salzburger Festspiele; Wiener Philharmoniker; Wolfgang Sawallisch |
| C 888 143 D | Richard Wagner: Tannhäuser | de los Angeles, Bumbry, Windgassen, Fischer-Dieskau, Greindl, Stolze, Crass, Paskuda, Adam; Chor und Orchester der Bayreuther Festspiele; Wolfgang Sawallisch |
---
September 2016
Julia Varady 75th Anniversary
Julia Varady, who celebrates her 75th birthday on September 1, 2016, was in every sense of the word an exceptional singer. From the very beginning of her career through to her departure from the stage 33 years later in 1997, before she had reached the age of 56, the Hungarian-born artist who initially trained as a mezzo-soprano captivated audiences in the most diverse of roles with her inimitable timbre. [more...]
---
July 2016
Pavol Breslik - CD Presentation Mozart Arias at Ludwig Beck's
On July 9, 2016, the tenor Pavol Breslik delighted an audience of opera-lovers on Munich's Marstallplatz with a solo performance in the "Opera for All" series. [more...]
---
March 2016
Aribert Reimann 80th Anniversary
Aribert Reimann, who celebrated his 80th birthday on 4 March 2016, has composed for the human voice in a manner unmatched by any other in the 20th and 21st centuries. [more...]
---
July 2015
† Jon Vickers
Jon Vickers, who was born in Canada in 1926, was the most significant heldentenor of the second half of the 20th century, though he never restricted himself to Wagner. Even those who have only ever seen him on DVD can see and hear how the powerful, thrilling yet flexible voice and the gigantic stature of the man could form a fearsome unity when he so desired. [more...]
---
May 2015
Pjotr Ilych Tchaikovsky - 175th Anniversary
This year, 25 April saw the 175th birthday of Russia's most popular operatic and symphonic composer of the 19th century. During his lifetime and long thereafter, Pyotr Ilyich Tchaikovsky's works were often derided as clichéd kitsch, and his genius went unrecognized. [more...]
---
March 2015
Sviatoslav Richter 100th Anniversary
Among those Soviet pianists who overcame all obstacles to be able to perform to enthusiastic audiences in the concert halls of the world, Sviatoslav Richter is regarded by many as an exceptional case. Born on 20 March 1915, he studied in the legendary class of Heinrich G. Neuhaus at the Moscow Conservatory. [more...]
---
January 2015
† Waldemar Kmentt
Of the post-war artists who pursued their careers singing the great roles primarily as an ensemble member of a single opera house, it has been claimed that many would today be enjoying an international career. This is certainly the case with Waldemar Kmentt, who died in Vienna on 21 January 2015 at the age of 85. [more...]
---
October 2014
Piotr Beczala – Sänger des Jahres Echo Klassik 2014
Ausgezeichnet für seinen New Yorker MET-Auftritt als Herzog in Rigoletto freuen wir uns für und mit Piotr Beczala – und darüber, dass er in seinem Recital-Debüt "Salut!" und seinem Verdi-Programm von 2013 mit derselben Partie bereits in Ausschnitten bei Orfeo zu hören ist. [more...]
---
July 2014
† Lorin Maazel
The sudden death of Lorin Maazel at the age of 84, at a time when his creative power seemed undimmed, is a great shock. Besides working with the New York Philharmonic, his last twenty years left their mark above all on the concert life of Munich, where he worked first with the Bavarian Radio Symphony Orchestra and then with the Munich Philharmonic. [more...]
---
June 2014
Rafael Kubelik 100th Anniversary
Today, people are quick to speak of the "end of an era" – sometimes far too quick, with barely half a decade sufficient these days to declare the passing of an epoch. On the other hand, when we speak of a "Kubelík era" in Munich, we have the best reasons for doing so. Rafael Kubelík was born on 29 June 1914 in Býchory in Bohemia. For a full 18 years (1961-1979) he was Chief Conductor of the Bavarian Radio Symphony Orchestra. [more...]
---
June 2014
† Berislav Klobučar
Berislav Klobučar, who died in Vienna on 13 June 2014, was never treated as a star among the conductors of his generation. Nevertheless, he performed at just about every big opera house, from the Bayreuth Festspielhaus to the Metropolitan Opera in New York. [more...]
---
June 2014
Richard Strauss 150th Anniversary
Unlike many of his composing colleagues, Richard Strauss succeeding in promoting his preferred interpreters on the world's stages and concert podiums. This fact is reflected, too, in the Orfeo catalogue. We have the official Salzburg world première of Die Liebe der Danae under Clemens Krauss from 1952 – thus a performance "at first hand". [more...]
---
February 2014
† Gerd Albrecht
No one can reasonably expect a conductor to be an easy-going personality. But in the case of Gerd Albrecht, who died in Berlin on 2 February 2014 at the age of 78, we really have to admit that he was a man wholly uninterested in restricting himself to the straightforward, standard repertoire or to tried and tested recipes for success. [more...]
---
April 2013
† Sir Colin Davis
Sir Colin Davis died on 14 April 2013 at the age of 85. He was one of the most significant conductors on the international scene in recent decades. [more...]
---
March 2013
ICMA for Quatuor pour la fin de temps C 840 121 B
The recording of Olivier Messiaen's Quartet for the end of time in the series "Salzburg Festival Documents" (2008) is being awarded a major international prize: it has won the chamber music category in the International Classical Music Awards. [more...]
---
March 2013
† Van Cliburn
The artistic breakthrough of the pianist Van Cliburn came in 1958 when he won the Tchaikovsky Competition in Moscow in his early 20s. It was also a political sensation, coming as it did in the midst of the Cold War, and his recording of Tchaikovsky's First Piano Concerto later sold millions of copies [more...]
---
February 2013
† Wolfgang Sawallisch
Just half a year before his 90th birthday, Wolfgang Sawallisch has died in Grassau im Chiemgau. Whoever experienced his art at first hand will remember above all the naturalness of his music-making – whether on the conductor's podium or at the piano. [more...]
---
January 2013
† Lisa Della Casa
Lisa Della Casa, who died in her native Switzerland on 10 December 2012, was more closely identified with the title role of Richard Strauss's Arabella than was any other soprano. [more...]
---
November 2012
Jahrespreis der deutschen Schallplattenkritik for Krassimira Stoyanova
Orfeo is happy that the jury of this year's German Record Critics' Award has honoured Krassimira Stoyanova with one of its sought-after annual prizes for her album "Slavic Opera Arias". [more...]
---
October 2012
Hans Werner Henze † 27 October 2012
Hans Werner Henze's passing away at the age of 86 is a sad loss to the world of music, with his works being regularly performed not only in the German-speaking world but far beyond it, too – one thinks, for example, of the recent performances of his operas in Oslo and Philadelphia. [more...]
---
June 2012
Franz Crass † 23 June 2012
Franz Crass was an exception among German basses of the post-war period. [more...]
---
June 2012
Winner of the Monte Carlo Piano Masters, 16 June 2012
Miroslav Kultyshev, who has already recorded Liszt's Études d'exécution transcendante and Grieg's Piano Concerto for Orfeo, has emerged as the great winner of the twentieth final round of the Monte Carlo Piano Masters [more...]
---
May 2012
Dietrich Fischer-Dieskau † 18 May 2012
It is no exaggeration to say that with the death of Dietrich Fischer-Dieskau the world has lost one of its most multitalented artists and that we are all the poorer in consequence. That he set new standards as a singer, especially in the lieder repertory, does not need restating here. [more...]
---
March 2012
Eugen Jochum † 26 March 1987
Eugen Jochum, who died twenty-five years ago on 26 March 1987, was one of the most important conductors of his generation. [more...]
---
March 2012
Martha Mödl 100th Anniversary
Every tribute to Martha Mödl, who would have been one hundred years old on 22 March 2012, is like describing that untranslatable and constantly shifting concept of the monstre sacré. [more...]
---
February 2012
50th † Bruno Walter
Bruno Walter, who died fifty years ago on 17 February 1962, belonged to a generation of conductors who regarded it as self-evident that they would not only conduct music but also compose it and perform in public as pianists. [more...]
---
January 2012
† Rita Gorr
The great Belgian mezzo-soprano Rita Gorr, who died only a few weeks before her eighty-sixth birthday, was one of those singers who force us to question traditional hierarchies on the operatic stage. [more...]
---
December 2011
Grace Bumbry 75th Anniversary
If Grace Bumbry, who celebrates her seventy-fifth birthday on 4 January 2012, is a legend in her own lifetime, this is due not least to her Bayreuth début in 1961, when she appeared as a "black Venus" in Wieland Wagner's production of Tannhäuser. [more...]
---
November 2011
† Sena Jurinac
...in der Karriere von Sena Jurinac, die am 22. November 2011 wenige Wochen nach ihrem 90. Geburtstag verstorben ist, gab es sicherlich riskante und kritische Momente.... [more...]
---
October 2011
Emil Gilels 95th Anniversary
We would be doing Emil Gilels an injustice by describing him as a late starter, and yet that is the impression that one occasionally forms because it was at a relatively late date that Gilels, having already made a name for himself in the Soviet Union, conquered the concert halls of the rest of the world. [more...]
---
September 2011
Julia Varady 70th Anniversary
Exactly what it takes to make a prima donna has always divided opinion. But to rise to the ranks of a prima donna assoluta surely requires all manner of qualities in the eyes of operatic experts. [more...]
---
July 2011
Andris Nelsons ECHO Klassik 2011 Awarded
Andris Nelsons is this year's recipient of ECHO Klassik's 'Conductor of the Year' Award, a honour bestowed on him for his Stravinsky recording with the City of Birmingham Symphony Orchestra. [more...]
---
May 2011
Aribert Reimann erhält den Ernst-von-Siemens-Musikpreis
Aribert Reimann ist am 24. Mai 2011 in München für sein Lebenswerk mit dem Ernst-von-Siemens-Musikpreis geehrt worden. [more...]
---
May 2011
Inge Borkh 90th Anniversary
During the 1950s and 1960s, international opera houses looking for a hochdramatisch soprano capable of doing justice to the roles of Salome or Electra in Strauss's operas of the same name or to the part of the Dyer's Wife in the same composer's Die Frau ohne Schatten needed to look no further than Inge Borkh. [more...]
---
May 2011
† Dieter Klöcker
Die Nachricht vom Tod Dieter Klöckers bedeutet einen herben Verlust für alle, die klassische Musik und speziell die Musikliteratur für Klarinette lieben. [more...]
---
April 2011
Dieter Klöcker 75th Anniversary
In an age when many internationally acclaimed performers limit themselves to a relatively restricted repertory, Dieter Klöcker – to whom we offer our warmest good wishes on the occasion of his seventy-fifth birthday – stands alone. [more...]
---
April 2011
† Robert Tear
With the death of the Welsh tenor Robert Tear on 29 March, the world has lost a great artist. In the German-speaking world he was known above all as an outstanding singing actor. [more...]
---
March 2011
† Yakov Kreizberg
In many ways the death of Yakov Kreizberg at the age of fifty-one marks the end of an era in the world of classical music. Only a few weeks ago he was praised for his excellent, far-reaching work with the Orchestre Philharmonique de Monte Carlo [more...]
---
February 2011
Dame Margaret Price † 28 January 2011
The news that Dame Margaret Price has died of heart failure in Cardigan is as unexpected as it is a shock. 2011 was to have been a year in which to honour this grandiose singer, who would have celebrated her 70th birthday on 13 April. [more...]
---
January 2011
Plácido Domingo 70th Anniversary
There have already been many words of congratulation from others, but nor do we wish to miss the opportunity to celebrate Plácido Domingo's 70th birthday too. [more...]
---
October 2010
Dmitri Mitropoulos, † 2 November 1960
Although the USA became his home, Dimitri Mitropoulos is in people's minds today associated above all with a music-dramatic work that would have been unthinkable without the High Classical culture of Athens, the city of his birth. [more...]
---
October 2010
Fritz Wunderlich, *26 September 1930
The name of Fritz Wunderlich has long since been the stuff of legend, and yet it is impossible not to recall that he might have still been alive today and that we would now be celebrating his eightieth birthday if he had not been snatched away by his tragically early death. [more...]
---
August 2010
Andriss Nelsons Signing Session
Signing session with Andriss Nelsons. [more...]
---
July 2010
Cesare Siepi † 5 July 2010
If there is a post-war singer who fully deserves the description "basso cantante" then it can only be Cesare Siepi. [more...]
---
July 2010
Carlos Kleiber 80th Anniversary
It was exactly eighty years ago, on 3 July 1930, that Carlos Kleiber first saw the light of the world in Berlin. Six years after his sudden death in 2004 his special standing among his fellow conductors continues to resonate. [more...]
---
May 2010
† Anneliese Rothenberger
The price for great popularity in the arts can sometimes be high. Even the greatest successes in "serious" art can be diminished in the eyes of the public by supposedly "low-brow" appearances in the popular media. [more...]
---
May 2010
Giulietta Simionato
Giulietta Simionato died on 5 May 2010, exactly one week before her 100th birthday. She was perhaps the most versatile mezzo-soprano of her generation anywhere in the world. [more...]
---
August 2009
Hildegard Behrens Obituary
She was at the very top of the wish-list of intendants, conductors, directors and the public at all the big opera houses when it came to high dramatic soprano roles in the 1980s and '90s. [more...]
---
July 2009
Hermann Prey's Eightieth Birthday
It has been claimed that in the age of film and television popularity and seriousness in classical music, especially in opera, are mutually exclusive. The German baritone Hermann Prey was living refutation of this claim. [more...]
---
July 2009
Brigitte Fassbaender's Seventieth Birthday
That a pronounced allegiance to a particular region does not have to stand in the way of an international career is well illustrated by the career of Brigitte Fassbaender. [more...]
---
November 2008
In Memory of Christel Goltz
She was one of the truly great hochdramatisch sopranos of the early post-war period, even though her recordings unfortunately provide only an inadequate reflection of her Wagnerian repertory. As a result, Christel Goltz is remembered above all as an exceptionally vivid exponent of early 20th-century works. [more...]
---
August 2008
Wolfgang Sawallisch's Eighty-Fifth Birthday
It has been some fifteen years since his last operatic performances on the rostrum of the Bavarian State Orchestra, but his hometown of Munich is not the only place to have fond memories of him. The person of whom we speak is the conductor, Wolfgang Sawallisch... [more...]
---
April 2008
On the Centenary of Joseph Keilberth
It is almost inevitable that our picture of Joseph Keilberth is bound up with the sense of shock triggered by his sudden death following a heart attack during a performance of Tristan und Isolde at the Munich Nationaltheater on 20 July 1968. [more...]
---
April 2008
Herbert von Karajan's 100th Birthday
Whole conferences are being held to mark the centenary of Herbert von Karajan's birth, while existing biographies and discographies, with their critical and uncritical approaches, are compared and relativized, allowing new standpoints to emerge. [more...]
---
February 2008
Midem Classical Award 2008 for Král a uhlír
A co-production with West German Radio, Orfeo's recording of Antonín Dvorák's Král a uhlír (King and Charcoal Burner) has received an award for the best operatic recording at this year's Midem Classical Music Awards. [more...]
---
January 2008
Songs of praise
Although Max Bruch first saw the light of day in Cologne on the Feast of the Epiphany 170 years ago, he remains less familiar to today's audiences as a "religious" composer than for his Violin Concerto in G minor, a piece that is in the repertory of all the great violinists. [more...]
---
August 2007
Dove sono i bei momenti: Gundula Janowitz at seventy
In Mozart in particular she was admired above all for the clarity of her timbre and her consistently lean-toned intonation that was free of all impurities. But it would be wrong to forget that Gundula Janowitz's needle-sharp accuracy never impeded her emotional and dramatic involvement in a role. [more...]
---
June 2007
Award
Arabella Steinbacher has been awarded the ECHO Classical Music Award as Young Artist of the Year in the 2007 instrumental category for her CD Violino Latino (C 686 061 A). [more...]
---
March 2007
Dmitry Sitkovetsky: Bach, Goldberg-Variations
It says much for our sense of continuity in the history of recorded sound that – notwithstanding all attempts to achieve authenticity and return to an elusive Urtext – it is not only the pioneering feats of the proponents of period performing practice that are reissued. [more...]
---
January 2007
On Grace Bumbry's 70th Birthday on 4 January 2007
Grace Bumbry was still in her mid-twenties when she caused a sensation at the 1961 and 1962 Bayreuth Festivals as a "black Venus" in a performance notable above all for its dazzling vocalism and brilliant acting. [more...]
---
January 2007
Werner Hollweg † 1.1.2007
Writing to his father during preparations for the first performance of Idomeneo in Munich in the winter of 1780/81, Mozart described the difficulties that he had encountered in trying to create a proper sense of balance between his protagonist's coloratura agility and an expressivity that would be effective onstage. [more...]
---
October 2006
Sena Jurinac
Although it is now twenty-four years since Sena Jurinac – an honorary member of the Vienna State Opera – bade farewell to the stage, memories of her great performances remain as fresh as ever. [more...]
---
September 2006
Astrid Varnay † 5 September 2006
The life and career of Astrid Varnay are the subject of both legend and anecdote. She was Bayreuth's first post-war Brünnhilde, continuing to appear in the part, alongside various colleagues, for well over a decade. [more...]
---
August 2006
Léopold Simoneau † 24 August 2006
Some operatic roles can be approached in very different ways, even though the vocal difficulties associated with them remain the same. [more...]
---
ORFEO
ORFEO D'OR