Raphael Kubelík
Foto: WDR ArchivBesides the recordings he made within the context of his duties as chief conductor, a series of interesting recordings also exists from the early 1960s with Kubelík conducting the Cologne Radio Symphony Orchestra (today the WDR Symphony Orchestra Cologne). The earliest of the WDR archive recordings published here is of Dvořák's Piano Concerto. Both this composer and this work in particular played a special role in Kubelík's career. He had performed this work in 1946 at the first Prague Spring Festival, with the same soloist as on this recording – Rudolf Firkušný.

00C 726 143 DThe passionate lyricism of Firkušný's playing and the intensity of the orchestral accompaniment under Kubelík achieve such a balance that one can easily understand why the Dvořák interpretations of these two artists are regarded as exemplary to this day. The same is true of Kubelík's interpretations of Robert Schumann, whose Third Symphony, the "Rhenish", was accorded a definitive recording by Kubelík and the WDR Orchestra. His recordings of the Cello and Piano Concertos are of equal stature. In the former, János Starker proved an inimitable soloist with his sensitivity and love of musical detail, while in the latter, Claudio Arrau's understanding of the musical architecture harmonised perfectly with Kubelík's masterly sense of structure. This last quality is also apparent in his recording of Mendelssohn's Hebrides Overture and his Fifth Symphony (the "Reformation"). Mendelssohn is a composer with whom Kubelík is seldom associated, though these performances lack for nothing in their flexibility of tempi and dynamics. And to close with, we offer recordings of two of Haydn's London Symphonies: No. 101 "The Clock" and No. 102. Questions of authentic performance practice recede into the background when one hears Kubelík perform Haydn with such playfulness, such verve in the fast movements and such unsentimental composure in the slow movements. Like all the other treasures offered here from the WDR archives, they cast new light on the work of this conductor whose 100th birthday was on 29 June 2014.
---
June 2014
Johann Nepomuk Hummel - Septets
For several decades now, the Consortium Classicum has been recognized as one of the outstanding chamber ensembles with a variable formation. This is proven once again by the present recording of piano septets by Johann Nepomuk Hummel (1778–1837), in which the founder of the Consortium Classicum, Dieter Klöcker, participated before his death in 2011. The pianist in each of the septets is Florian Uhlig.


C 762 141 AIt should not surprise us that combinations of seven instruments should have inspired the imagination of so many composers after Beethoven.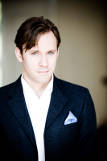 Florian Uhlig
Foto: Marco Borggreve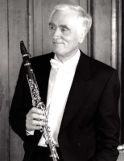 Dieter Klöcker
Foto: PrivatarchivThey included Hummel, an important representative of the generation of composers situated between Viennese classicism and Romanticism. While still a child he was fêted throughout Europe for his skills as a pianist. His teachers included both Mozart and Haydn (it was Haydn who had recommended him to a post at the Esterházy court), and he would later be in demand as a teacher himself. He also became friends with Beethoven. Hummel's compositions display an almost boundless formal variety (the symphony was the only genre he ignored) and his chamber works too are extremely diverse. Hummel's two septets are perfect examples of the scope of his musical invention. His Great Septet in d minor op. 74 "omits" the violin, but its colour palette is instead enriched by the bright tone of the flute and oboe. The horn, viola, cello and double bass are responsible for the melodic, songlike nature of the work, and are in this aided and abetted by the graceful piano part. The catchy closing rondo is particularly memorable. The Grand Septet in C major (The Military), op. 114, begins on the other hand with a concise "trumpet call" (which actually does not really sound martial at all) that reappears throughout the movement and through all the registers of the different instruments; these again include the piano, flute, cello and double bass, but this time also the violin, trumpet and clarinet. The last of these is played here by the ensemble's "spiritus rector" of so many years, Dieter Klöcker. His colleagues match him here in their good humour, their technical brilliance and their love of musical detail – qualities that this new recording possesses from the very first note to the very last.
---
May 2014
Richard Strauss - Elektra
Following on from the success of the scandalous Salome, it was with Elektra in 1909 – his first collaboration with Hugo von Hofmannsthal – that Richard Strauss finally cemented his position as the leading German opera composer of his generation. Even today, the radical expressive violence of Elektra is regarded as paradigmatic of musical Modernism. The immense vocal and orchestral demands it makes remain undiminished, too. The number of singers who have really been able to meet the murderous challenge of singing the title role have been few and far between.


C 886 142 IIn the 1960s and '70s, Birgit Nilsson was undoubtedly one of them, possessing as she did a powerful voice also capable of much subtlety. She sang Elektra at the Vienna State Opera in 1965 in a production by Wieland Wagner, and the live recording of the opening night is now available from Orfeo. No less a figure than Karl Böhm was on the conductor's podium; his close connection to Strauss's operatic oeuvre is proven not just by his having given the world première of Daphne, which was dedicated to him. Thanks to Nilsson and Böhm, this Elektra at the Vienna State Opera in 1965 was a musical triumph. Not only did they give full rein to the eruptive violence of the sheer acoustic mass that confronts us in Strauss's setting of this ancient tale of vengeance, but they also did justice to the psychological details that the composer teased out of the text. They were aided in this by the orchestra of the Vienna State Opera, which played brilliantly across all its sections, and by a cast of singers that was homogeneous right down to the smallest roles. Besides Birgit Nilsson, the evening was naturally dominated by the other two main female roles: Leonie Rysanek sang the wistful Chrysothemis – a role in which she became famous – and with her luminous soprano she was an ideal counterpart to Nilsson's heroine. As their adversary, their inscrutable mother Klytämnestra, the dusky-timbred Regina Resnik gave a superb performance. For the brief role of her adulterous lover Aegisth, the State Opera had the luxury of engaging the legendary heldentenor Wolfgang Windgassen. Eberhard Waechter sang the part of Orest, and with his unmistakeable baritone he offered every possible nuance of this important character, driven by fate.
---
April 2014
Dvořák - The Cello Works
Antonín Dvořák's Cello Concerto in B minor is one of the absolute masterpieces of the genre, and every world-class cellist has naturally been keen to take it into his repertoire. This is also true of Daniel Müller-Schott, who in 2014 will be performing it in the great concert halls of Europe and in the Lincoln Center in New York – thus in the very same city where Dvořák worked as a conservatory director and where he wrote the concerto. Dvořák began his work in passionate, stormy mood, but completed it in lyrical, elegiac vein under the shadow of the illness and death of his sister-in-law Josefina, who had been his own first love.

C 855 141 AAt the same time that he is traversing the world's stages with Dvořák's concerto, Daniel Müller-Schott is now also releasing a recording of it, together with the NDR Symphony Orchestra under the baton of Michael Sanderling. Daniel Müller-Schott's new recording also includes several chamber music works and arrangements that offer wonderful proof of how Dvořák gradually accustomed himself to the cello as a solo instrument, up to the point when he composed his concerto in 1894-5. There is the catchy Rondo in G minor op. 94 that Dvořák wrote in 1892 for a chamber music tour, and Silent Woods op. 68/5, an arrangement made for the same tour whose title perfectly matches the peaceful, meditative mood of the work itself. Both pieces can be heard on Daniel Müller-Schott's CD in Dvořák's own orchestral versions. Together with the pianist Robert Kulek, Daniel Müller-Schott has here also recorded arrangements of the four Romantic Pieces op. 75 and of "Songs my mother taught me" op. 55/4 from the Gypsy Songs cycle. The latter is perfectly suited to the cello's cantabile character and to Daniel Müller-Schott's art of interpretation. And finally, we could not refrain from including one of the Slavonic Dances in Dvořák's own arrangement for cello and piano. The Dance in G minor op. 46/8 here completes Daniel Müller-Schott's panorama of the cello music by Antonín Dvořák.
---
March 2014
Andris Nelsons - Richard Strauss
In this year of Richard Strauss's 150th birthday, it seems natural that the City of Birmingham Symphony Orchestra under Andris Nelsons should add another candle to the birthday cake, as it were, given that their recordings of Ein Heldenleben (Orfeo C 803 091) and An Alpine Symphony (C 833 111) were among the most successful, prize-winning recordings of recent years. This time, the CBSO and its music director Nelsons offer us a selection of the early tone poems: Don Juan, Till Eulenspiegels lustige Streiche and Also sprach Zarathustra.


C 878 141 AIn Don Juan, Strauss succeeded for the first time in mixing the ingredients that would prove the basis of his success over the coming decades. Along with his big tunes and orchestral virtuosity, there is also a dash of immorality and a slightly wacky humour. Andris Nelsons and the CBSO plunge with delight into the Don's life of adventure and conquest that comes to an abrupt halt in the final, general pause before he dies in a duel. The macabre end of Till Eulenspiegel, with the hanging of the protagonist, is preceded by a witty exploration of just about every possible orchestral timbre, with Strauss pulling out all the stops to depict Till's pranks in music. The CBSO once again proves itself a world-class ensemble that is homogenous across all the sections of the orchestra. And this is just what's needed for the great tone poem Also sprach Zarathustra, "freely based on Friedrich Nietzsche" (as Strauss himself wrote), in which the orchestra under Andris Nelsons achieves a marvellously subtle interpretation, doing equal justice to Zarathustra's address to the sun and to the mysterious close in which the motives of Man and Nature alternate in their respective keys. In between these two extremes, Nelsons and the CBSO give absolutely everything that this score demands, from its storms of passion to its slithey fugues and the high camp of Zarathustra's Dance Song. This new recording must undoubtedly already be counted among the highpoints of the current Strauss Year.
---
February 2014
Krassimira Stoyanova - Giuseppe Verdi
The year of Giuseppe Verdi's 200th birthday might have come to a close, but his presence on opera house programmes has as little to do with such commemorations as does his general popularity. One of the most renowned Verdi sopranos today – whose fame began well before the "Verdi year" and will last long after it – is Krassimira Stoyanova, who now presents her newest solo CD with arias by the composer.
C 885 141 ASome of these roles she has already sung all over the world, while others she will be singing in the coming years. From Otello we naturally find Desdemona's "Willow Song" and "Ave Maria", since this is her most famous role. As Desdemona she has moved and enthused audiences and critics alike from Vienna to Barcelona and Chicago. In Verdi's operas after Schiller, Don Carlo and Luisa Miller, Krassimira Stoyanova gave her celebrated debuts as Elisabetta and Luisa Miller at the State Operas of Munich and Vienna respectively. Since then she has become especially known both for her ability to shape a perfect, broad melodic arch full of expression, and for her emphatic characterisation of these two women, caught as they are between love and duty. The two "Leonoras" in Verdi's Il trovatore and La forza del destino make more dramatic demands on the voice, and Krassimira Stoyanova is approaching these roles in a manner both prudent and composed; she has not yet taken the latter completely into her repertoire. The dates for her debuts as Aïda in the eponymous opera and as Amelia in Un ballo in maschera have now been fixed, and she can also be heard in excerpts from both roles in this new CD with the Munich Radio Orchestra under Pavel Baleff. The roles that Krassimira Stoyanova has sung less frequently up to now (though no less successfully) include the title roles of Giovanna d'Arco and La traviata, excerpts from which can also be heard on this CD. Despite the differences between these roles, one marvels once again at Krassimira Stoyanova's artistry, at her unmistakeable, unmannered, unostentatious, refined soprano voice, as she does justice both to the girlishness of Verdi's Joan of Arc and to the wrenching farewell offered us by the dying Violetta Valéry.
---
January 2014
Verdi: Don Carlo
Verdi's Don Carlo was one of the few operas that Herbert von Karajan conducted time and again over several decades – in the 1950s, '70s and '80s at the Salzburg Festival, and in 1979/80 in Vienna in his own production, "imported" from Salzburg. In this live recording of May 1979 from the Vienna State Opera we can now hear Karajan's Don Carlo with an absolute dream team.

C 876 133 DTogether with the chorus and orchestra of the Vienna State Opera, Karajan brilliantly explores the contrasts between the private and the public conflicts that are particularly characteristic of this work, especially in the four-act version that he preferred. Karajan had his ideal ensemble of singers at his disposal in Vienna: Mirella Freni as Elisabetta had already played a major part in this production's success in Salzburg. She repeated her triumph in Vienna, offering a prime example of Verdi singing with a faultless line and just the right flexibility between lyrical and dramatic expression. José Carreras sang the title role of Elisabetta's unlucky lover. His brilliant timbre and introvert expression were perfectly suited to his character, so full of hope and yet so hopelessly dependent on himself alone. His only friend Posa was sung by the leading Italian baritone of the day, Piero Cappuccilli. Just like Mirella Freni in Karajan's Don Carlo ensemble, he too was regarded at the time as without peer in his role, and with good reason. Agnes Baltsa gave her debut as Eboli, and her mezzosoprano voice possessed both the lightness of touch necessary for her "Song of the veil" at the outset, and the power needed for her dramatic closing aria. Ruggero Raimondi might have been somewhat young at the time for his role as Philipp II, but he naturally made one forget the fact completely when one heard his superb vocal expression and his art of musical characterization. And also with Matti Salminen as the Grand Inquisitor we can hear a bass who in 1979 was at an early highpoint in his career, and who would remain at the peak of his profession for many years to come.
ORFEO
ORFEO D'OR