C 898 151 AAmir Katz engages with what is probably the most popular group of piano works by Franz Schubert, he can draw on a considerable wealth of experience with the composer's music. Katz won first prize in the Dortmund Schubert Competition, which has the express aim of rewarding interpretative achievements alongside technical ability, while his debut CD (on the Sony label) included two Schubert sonatas. And in the concert hall too, Katz has time and again set himself great musical and technical challenges (such as in his recent performances of Chopin's 24 Etudes). Katz was born in Israel but lives today in Berlin. He has recorded various collections of works for CD and has also often offered his interpretations to the critical ears of concert audiences. This was the case with his cycle of all 48 Songs without Words by Mendelssohn, which he performed on a single evening in the Gasteig, and his cycle of all the Schubert sonatas, given at the same venue over four nights. Whoever has experienced such events knows that in the concert hall, Katz very much retains the rigour he demonstrates in his studio recordings; and in the latter he is just as free as he is when performing for an audience. Both rigour and freedom are conveyed to the audience in equal measure.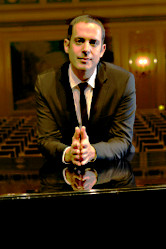 Amir Katz
Foto: Neva NavaeeAnd since they recognize the authenticity and directness of his approach to these demanding projects, his audiences gladly follow where he leads them.
With regard to his pianistic career, what is astonishing is not that Katz made an early start to playing the piano, but that he started so late. He was given his first piano lessons at the age of 11, and already by the age of 15 he was performing in public with the Haifa Symphony Orchestra and the Israeli Chamber Orchestra. When someone strikes out on such a path as an artist, it is hardly going to result in anything run-of-the-mill. And it can also lead him to a very different relationship with the repertoire. There are not many young artists – especially not on the piano, with its immense repertoire of first-rate literature – who let us feel any more that here is an artist who is devoting himself to a specific repertoire with all his heart and soul, making it his own, and who has something important to say about a specific composer (though such artists were to be found in years gone by). With Amir Katz, things are different. We believe him, we see it in him and above all we hear in his playing that he is engaging with this music in a truly heartfelt manner. But we also hear that he remains ever undogmatic, intelligent and curious and at the same time self-critical and capable of irony.
One such "heartfelt" issue for Amir Katz is surely Schubert, before all others. Of course, it's only logical that a pianist so aware of treading the paths of the great Schubert players of the past should also enter into the world of his songs. Besides his delight in playing much mixed chamber music, also by Schubert (such as at Elena Bashkirova's Jerusalem Chamber Music Festival), it is Amir Katz's close partnership with the tenor Pavol Breslik in particular that has led him to an intensive, active engagement with the cosmos of Schubert's songs. Together they have given outstanding concerts (such as at the Munich Opera Festival) and also performed the Schöne Müllerin on their first, highly praised joint CD on the ORFEO label (C 737 151). For ORFEO, it was thus a logical decision to go on to release a recording of Schubert's 8 Impromptus by this pianist. Even if one hasn't experienced his Schubert cycle in concert, one can hear in this recording his deep understanding of Schubert's world, an understanding that reaches from the general to specific pianistic details and draws directly on his experience of Schubert's Lieder.
---
January 2016
Clarinet Concertos • Jörg Widman
When


C 897 151 Athe clarinettist Jörg Widmann releases his first-ever recording of Mozart's concerto, it is a special occasion in a different sense from what one might expect, given that this exceptional work is played and recorded so often. ORFEO is proud to be able to present Widmann's first CD recording of this work, which is also the prelude to a series of further projects with him.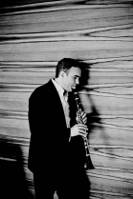 Jörg Widmann
Foto: Marco BorggreveWidmann has naturally already played Mozart's concerto very often, with the most varied combinations of conductors, orchestras and concert programmes. But he only considered releasing a recording after he had gained significant experience of performing the work in concert – and in fact he had a number of different recorded performances to choose from. Widmann consciously chose an uncorrected live recording from a concert in the Berlin Philharmonie, with his colleague the composer/conductor Peter Ruzicka on the podium. Weber's Concerto, however, was recorded in the studio on the Napelastrasse, as was Widmann's own work for this recording. Both in Widmann's remarks in the accompanying booklet and above all in his performance itself, we can undoubtedly recognise an advanced sensibility on his part for the special subtleties and the hidden qualities of this late work by Mozart – a sensibility won from much practical experience in the concert hall. It seems almost absurd to consider that this is a "late work", given that it was written just a few weeks before Mozart's death and is in fact the work of a 35-year-old. But Widmann's first recording of this work is in itself truly "late", given that he is now 42 years old but has long been a well-established performer. And of course, this long wait was on the one hand tied up with Widmann's almost exorbitantly various performing activities, but on the other it has also profited from his own career as a composer. He too began to compose at an early age – in an endeavour to commit to paper his own improvisations on the clarinet – and as a composer, as a committed interpreter of the music of his colleagues, and as an established expert in musical Modernism, he is in a position to offer deep insights into the compositional qualities of a work that is so seemingly simple and "Mozartian", and so unsuspiciously un-modern.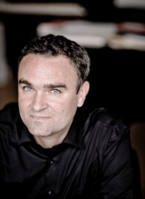 Jörg Widmann
Foto: Marco BorggreveThis deeper view of the work – in which he sees past musico-historical clichés – can perhaps be heard at least indirectly in his interpretation here. But in any case, the great respect for Mozart's art that is evident from Widmann's remarks in the accompanying booklet makes us inquisitive to discover with him the high craftsmanship of compositional "understatement" found in this concerto. A similarly collegial sense of empathy is clear from Widmann's fine text when he gives his reasons for choosing to couple Mozart's concerto with one by a composer who was both literally and figuratively related to him, namely Carl Maria von Weber. His interpretation offers convincing justification for what is one of the few plausible programme combinations for Mozart's work. And finally, he also interpolates his own solo contribution, a work of his own composition, into the space between these two concertos, almost as if it were a cadenza. In his conversation printed here, he points out that while Mozart's concerto is itself lacking a cadenza – which the unreflecting listener can easily overlook – he would never write one for it, despite receiving concrete requests to do so.
---
October 2015
Richard Wagner - Lohengrin
Surprising Wagner première from Knappertsbusch
This is the kind of lucky find of which collectors and producers dream. It's not just a new find of a hitherto unknown or unpublished performance of the nth recording of a work by a sought-after interpreter, but the first release of the first-ever recording of a work by such an artist.


C 900 153 DIn the case of the greatest musicians, and most particularly when it comes to Wagner's oeuvre, the awareness of a painful void is part and parcel of things – thus we have no Parsifal from Furtwängler (even though he conducted the work at La Scala after the War), and no early Wagner works under his baton; but in both cases excerpts have survived that make us wish all the more that we had complete recordings. Of course we knew – at least the experts among us did – that Furtwängler's rival, the arch-Wagnerian Hans Knappertsbusch, did not just repeatedly conduct the difficult late works (to which his 1960 Meistersinger from Bayreuth is testimony, for example, which was recently released on this label). For he also conducted the Flying Dutchman and had a penchant for the lighter muse of composers such as Karl Komzák and Albert Lortzing. But who would have suspected that he conducted Lohengrin in post-War Munich no less than 16 times, and that there even exists a recording of it? After his Merry Wives of Windsor, this is now the second time that ORFEO is able to release a Knappertsbusch world première recording, both of them from the Prinzregententheater in Munich, his Lohengrin dating from just before the reopening of the National Theatre in 1963. Knappertsbusch came originally from Elberfeld in the Rhineland, but chose Munich as his home. And this "Wagner city" of Munich can be proud that he conducted Lohengrin here, but never did so in Bayreuth.
Another first on this recording is the singing of Hans Hopf in the title role, for no recording of him as Lohengrin had surfaced up to now. He is partnered by the highly dramatic duo of Astrid Varnay – who seemed predestined for the role of Ortrud – and the great Wagner soprano Ingrid Bjoner as Elsa, who was 35 at the time of this recording. This is Bjoner's only complete, extant Wagner recording from Munich, even though she was for many years a member of the Munich ensemble (and was so well-versed that she was even able to jump in to take on the role of Isolde in Bayreuth in 1986). Beside Kurt Böhme as King Heinrich, the quality of the ensemble of the day is further proven by the luxury casting of a singer of the calibre of Josef Metternich in the role of the Heerrufer. This recording is not taken from a radio broadcast, but was found in the archives of the then deputy Intendant of the Bavarian State Opera, Herbert List, and it has been prepared carefully using all the technological means at our disposal today.
This edition is further enriched not least by a stimulating text about the Munich music scene of the day. Even the then Telramund, Hans Günter Nöcker, was contacted for information. The opera world of the time is here brought to life before our mind's eye, both in its musical achievements and in the manner in which the production in question featured in the vividly divergent opinions of the then authoritative critics.
---
September 2015
Salzburger Festspieldokumente 2015
In a time when we have grown accustomed to the continual emergence of ever more, newly acclaimed wonder violinists, both male and female, it is all the more striking to hear recordings of the great violinists from just a few decades ago.


C 912 151 BUnlike today, they possessed much individuality of character, and were recognizably different in their style, technique, tone and musical approach. One of the most distinctive representatives of a violin "school" – of a kind that no longer exists today – was the great Belgian violinist Arthur Grumiaux. He had a smooth, supple tone, a wonderful legato and was famous for his Mozart and his Bach (he was also, incidentally, a highly competent pianist!). Our live concert recording offers a typical example of his art of concert programming, for he here contrasts two Classical sonatas with one work each from the Neoclassical and Impressionist periods. There is early Beethoven, then Brahms, Stravinsky and Debussy – one Classicist and three variants on "Classicism" – and all perfectly rounded off with a Ravel encore that is as virtuosic as it is elegant.
With conductors, too, a glance back just a few decades seems to take us into another world altogether. One of that extinct breed of conducting greats was surely Karl Böhm.

C 910 151 BA native of Graz, he became known and loved in his lifetime as an arch-representative of a form of music-making that was specifically Austrian – in fact, specifically Viennese. Naturally, Salzburg was also an important venue for him. We have already released his very last Salzburg concert of 30 August 1980 with its all-Mozart programme (ORFEO 891 141, with Maurizio Pollini as soloist); Böhm died just a few months later in 1981. We are now privileged to be able to release his penultimate Salzburg concert, of 17 August in that same year. Böhm can be heard here with an all-Beethoven programme comprising the 2nd and 7th symphonies. And he is naturally once more partnered by his Vienna Philharmonic Orchestra. Even just listening to this concert at home you can feel its special ambiance – with the broad, insistent seriousness of the conductor's tempi and the passionate response of the orchestra that was so devoted to him. This was a labour of love.
One man who appreciated the late Böhm, and who had invited him to perform during his own time as Festival Director, was Herbert von Karajan.

C 909 151 BHe can be heard now in a programme from his middle period that well demonstrates the power of his interpretive art – an art that today, with all our fads and fashions, seems timeless in comparison. He conducts two tone poems by Richard Strauss. In Also sprach Zarathustra both the Maestro and his orchestra offer an unbridled testament to their prowess. The variation work Don Quixote is an even bigger challenge (though the artfulness of its form is just as artfully concealed), and it offers far more humour, too. Strauss might mock his critics in Zarathustra, but in Quixote he offers an even more raucous commentary in the shape of a bleating flock of sheep. The soloists Pierre Fournier and Rudolf Streng admirably master the challenges of their parts. And we here find confirmed once again that while Karajan's live performances are (naturally) less perfect than his studio productions, they offer far more in comparison, even in matters of his legendary orchestral sound.
The world of the "liederabend",

C 911 151 Bthe song recital, also seems ago to have been a more common aspect of our musical life just a few years ago, even if we don't pay too much attention to the occasional lament today about the decline in the art of singing (a lament no doubt as old as singing itself). But from today's perspective it is indisputably impressive how Hermann Prey, the successful opera singer, here offers a Schubert song recital grouped around the Schwanengesang, and all done with unimpeachable taste, mastery and seriousness, and interpreted in full possession of his enviable vocal powers.
Just one year after his utterly unexpected death at the age of 84 – which truly came far too soon, given his youthful energy – the true greatness of Lorin Maazel is becoming ever more obvious. Given his evident virtuosic mastery of his handicraft,

C 908 152 Iit is easy to overlook the modesty of his interpretive approach. He was perhaps the most consummate of conductors, but placed himself wholly at the service of the work. He never imposed his own subjective style or any foreign concept on a work. This was also true of his exemplary Fidelio, given just one year after he assumed the directorship of the Vienna State Opera (the whole background to this, including a recapitulation of the performance history of the work and much more besides, is offered in an engaging article in the accompanying booklet from the pen of Gottfried Kraus, a contemporary witness who is himself a living legend). In conducting terms this was a "modern", slimline, flexible Fidelio. The highly dramatic soprano of Eva Marton is here matched by a top-class cast of men, featuring Tom Krause, Theo Adam, Aage Haugland, Thomas Moser, and – in one of his star roles – James King as Florestan.
---
August 2015
Die Meistersinger von Nürnberg
Hans Knappertsbusch is regarded today as one of the great Wagner conductors of the past. But we should note that this great Wagnerian, born in Elberfeld in 1888, the embodiment of the old German orchestral tradition, did not enjoy success at Bayreuth until after the Second World War – in fact, it was only after the War that he made his debut there.


C 917 154 LThe paths of history can be tortuous indeed. In this Wagnerian realm, "Kna", as he was known, conducted a dramatic Flying Dutchman in 1955 (available on ORFEO 692092) but primarily devoted himself to the great, "heavy", later works, namely the Ring of the Nibelung (660 513), The Mastersingers of Nuremberg and Parsifal (690 074). Besides his Ring cycles of 1956-1958, Kna was probably most famous for his Parsifal; until his death 50 years ago, there was only one year when he did not conduct it (the performance on the ORFEO label is his last, from 1964). It was also his Parsifal that truly set the standards for others to follow, and that had a long-lasting impact. And yet, despite the man's supposedly so deeply serious nature, many a Knappertsbusch connoisseur finds even more qualities to admire in his interpretation of Wagner's "grand comic opera" The Mastersingers, his longest single work. Or perhaps we should express this differently: that greater justice is done to this work through him. Kna in fact repeatedly displayed his joy in the lighter muse – from the Badner Madl'n by Komzak to the Merry Wives of Windsor by Nicolai, the complete recording of which only surfaced a few years ago (ORFEO 787 102).
Kna's Mastersingers lives from a sense of vocal collaboration that is rather untypical of Wagner performances. Here, a highly colourful ensemble offers the vital variety necessary for its characters. The 43-year-old East German guest Theo Adam is completely convincing as Veit Pogner, Eva's father (eight years later, he sang the role of Sachs in the same venue, this time under Karl Böhm; see ORFEO 753084). But one of the highpoints of the performance is the powerful debut in the role of Sachs offered by the 47-year-old Josef Greindl. He was already well acquainted with the Mastersingers, having sung the role of Pogner on the first night of this Wieland Wagner production under André Cluytens in 1956, as he had already done under Furtwängler in Bayreuth in 1943/44 and under Fritz Reiner at the Met in 1953. Greindl's powerful bass register was complemented by an admirably effortless mastery of the exposed baritone passages in his role, which remain effortless to the end of the evening. And yet despite his strength of voice, this is no blustery performance; instead he often achieves supple, sensitive nuances in his interpretation (and by all accounts he also possessed film-star good looks on stage). The vocal achievement of Elisabeth Grümmer (49 at the time) can only be described as superb: she sings with technical perfection, touching emotion and completely convincing youthfulness. We tend to associate Wolfgang Windgassen's voice in these years with the much heavier heldentenor roles in Wagner, and given his audible vocal reserves his portrayal of the noble outsider von Stolzing sounds unusually serene. The nimble Karl Schmitt-Walter had been the Beckmesser of this production since 1956, and he by no means makes him merely laughable. The 33-year-old Gerhard Stolze sings David, and we can hear in his singing and his acting the rising star that he was. Together, these four men offer a flexible "male quartet" whose interactions are simply ideal – as they also are with the other voices in the opera. All in all, this is a happy mixture of proven older voices, younger voices that are just getting established, and an impressive debut in the role of Sachs.
Yet the star of the performance is undoubtedly the 72-year-old newcomer to the production, Hans Knappertsbusch. His interpretation of this complex, tricky work is anything but Teutonic and heavy, but instead consciously cultivated and restrained, always supportive of the voices, relaxed, and with a chamber-music lightness in the dialogues (which does the work good and precludes any sense of longueur). The impact of the fugue during the brawl in the second act, for example, is all the greater for it – it is performed as a great arch (and with a great sense of fun in the hubbub it makes), and the excitement lasts all the way to the end of the act. The manner in which Kna savours the dances on the festive meadow is also astonishing, displaying something between the magically twee and the gruffly rustic, all in careful doses, and conjoined with audible pleasure in the affectionately framed choral interjections that are almost dadaist in their effect. This is truly "festive"!
In contrast to a market badly marred by pirated copies and unauthorised editions, much care has been invested here in restoring the original sound. This edition is adorned once more by exclusive stills from the Bayreuth archives and a highly stimulating essay by Peter Emmerich on the dramaturgical situation in Bayreuth in 1960 and its impact on the Festival audiences.
---
July 2015
Nielsen • Sibelus - Violin Concertos • 2 Serenades
When Richard Strauss gave the


C 896 152 Aworld première of the heavily revised version of the Violin Concerto by his composer colleague Jean Sibelius in 1905, with Kárel Haliř as soloist, this marked the birth of a masterpiece at the second attempt, as it were. Since the Second World War at the latest, this concerto has enjoyed an unstoppable series of triumphs through the concert halls of the world. Sibelius came from what was then a Russian province, the Grand Duchy of Finland, and was younger than Strauss by just one year. He had conducted the world première of the first version of his Concerto two years earlier in Helsinki, with Viktor Nováček standing in for Willy Burmester, who had been originally intended to play the solo part. The reaction to the work led no one to suspect that it could ever enjoy a success such as was later the case, and in fact the local critic-in-chief of the time, Karl Flodin, wrote extremely negatively about it. But the composer did not descend thereafter into Nordic melancholy, taking this criticism instead as an opportunity to subject his work to a serious process of revision.
As was typical of Sibelius's approach in his large-scale works, he here offers his own unique interpretation of the forms common to the genre. In some aspects he remains traditional, while in others he is surprisingly innovative in what he leaves out or replaces with something new. His large-scale architecture using well-tried formal elements and astonishing "open spaces" might be partly the reason why this work is so often found to offer impressions of vastness and of yearning, not unlike the landscapes of the native land of its creator. This feeling of space is here paired with an interplay between an often lyrical, tender, late-Romantic tone and repeated moments of incredible technical virtuosity that are emotionally breath-taking for performer and audience alike.
It is worth noting here, once again,

Baiba Skride
Foto: Marco Borggrevethat there seems to be a particular affinity for this work among women violinists. The violin repertoire is hardly small, but it tends to be one-sided in the works generally chosen by performers. In her recent CD releases, however, Baiba Skride has time and again endeavoured to offer carefully considered, stimulating programme combinations that can prompt a joy in discovery on the part of her listeners. For example, she has combined Brahms's Violin Concerto, which – especially in its last movement – is so clearly inspired by "Hungarian" music, with the perhaps most idiomatic version of his popular "Hungarian Dances": the rarely played, highly virtuosic version made by his friend Joseph Joachim for violin and piano (she is on this CD accompanied by her sister Lauma: C 829 112). And she has combined on a single CD Schumann's three works for violin and orchestra – the Violin Concerto, which itself is rare enough on concert programmes, plus the composer's own arrangement of his Cello Concerto and the version for violin and orchestra of his late Violin Fantasy as arranged by Joachim (also a friend of Schumann, of course; C 854 131). On another CD, Skride offers a fresh, well-nigh exuberant combination, playing the violin concertos by Stravinsky and Martin (on C 849121). And most recently she has recorded the violin concertos of Szymanowski – which are so full of musical and violinistic riches – alongside his "Myths", again with her sister Lauma at the piano (C 873 141). For Baiba Skride, coming from the Baltic, it was natural – both in terms of her biography and her native geography – that she would want to place the Violin Concerto by Sibelius in this, his anniversary year, alongside the sole violin concerto by his exact Baltic contemporary Carl Nielsen (1865 – 1931). And perhaps, above and beyond Baiba Skride's own naturalness of manner, we can also hear a certain worldliness and directness here in her approach to the Sibelius Concerto – a work so holy to violinists – that allows us to discern a special familiarity with it on her part. Whereas the work by Nielsen, which was given its first performance in the aesthetic epoch-making year of 1911, is in compositional terms slightly more progressive, when one takes a broader view we can today discern the similarities between both works in their degree of modernity (or perhaps in their more or less conscious rejection of it). This applies both to their interpretation of concerto form and to the self-consciously extreme technical demands that they make on the soloist. Incidentally, both composers were trained violinists who earned their living for a while from their instrument. Perhaps this is the reason why these two concertos are not regarded as being un-violinistic, despite their considerable virtuosic difficulties. Skride here also includes Sibelius's two Serenades of 1912/13 for solo violin and orchestra – two similarly original examples of his art of composition that are cast in a very different tone and in a smaller-scale genre. The self-assured, wilful, yet responsibly tradition-conscious Violin Concerto by Nielsen was composed, as it were, with his symphonies in the background, where he was experimenting with progressive tonality in a manner more progressive than Sibelius (though without branching off into Modernism). Alongside the latter composer's more established masterpiece, Nielsen's formal fantasy and the newness of what he has to say (while still remaining accessible to his listeners) mean that his concerto nevertheless deserves a real chance to assert itself.
ORFEO
ORFEO D'OR